More about the event
Articles, swag, decorations, and tweets from the Roguelike Celebration on September 17, 2016.
Tweet archive: #roguelikecel. Instagram photos.
Articles and blog posts
Curious what it was like? Here are stories from people who were there:
Swag for attendees and speakers
Just for fun, we designed badges, pins, t-shirts, and socks for all attendees, along with special t-shirts and challenge coins for speakers. We got to make roguelike fan merchandise!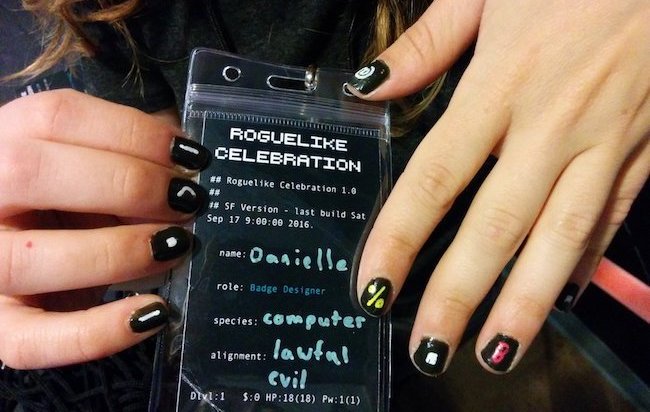 Badges (and nail art) designed by Danielle Baskin.

Pixelly potion pin designed by Amanda Glosson, and Nethack treasure zoo pin designed by Noah Swartz.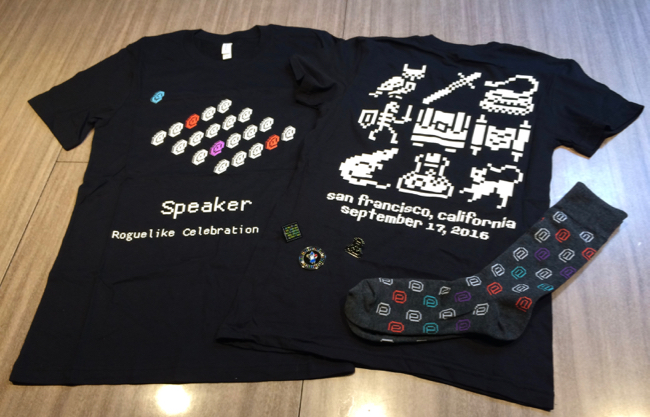 Speaker t-shirt designed by Allison Hughes (an audience listening to a speaker), attendee t-shirt designed by Amanda Glosson (with pixelly dungeon creatures and items), and @ symbol socks designed by Allison Hughes. If you want to make custom socks, Sock Fancy does a great job.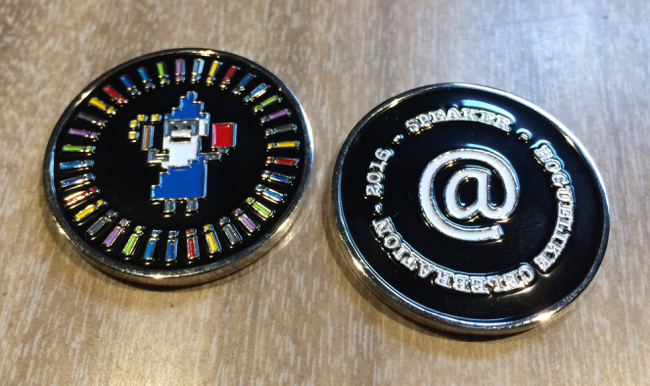 Challenge coin for speakers (a wizard with a wand and spellbook, surrounded by potions), designed by Allison Hughes. We thought it'd be nice to give speakers a little memento they can display.
Decorations
We had a table with an altar, potions, unidentified scrolls, oil lamps, comestibles, bones, a candlelabrum with candles, a silver bell, a crystal ball, lizards, leather armor, a wooden flute, amulets, rings, spellbooks, a mirror, tins, a tin opener, and other items from Nethack.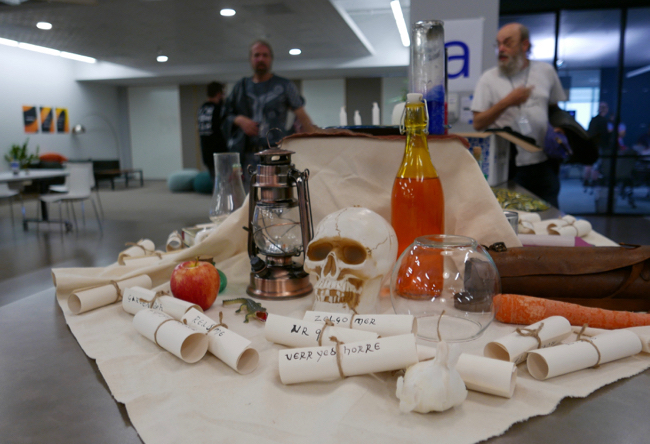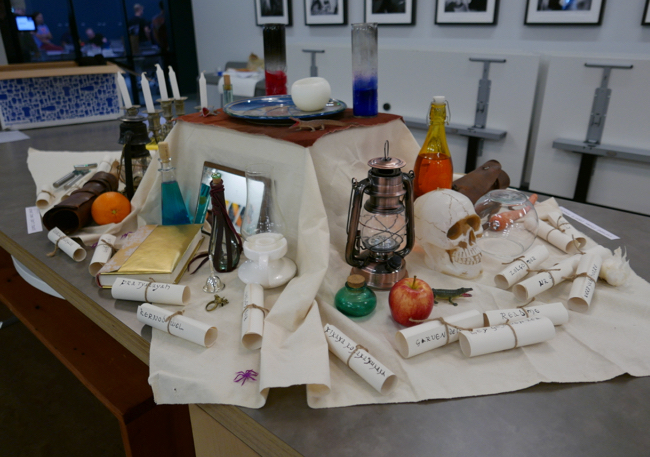 We put up posters with quotes and monsters from Nethack.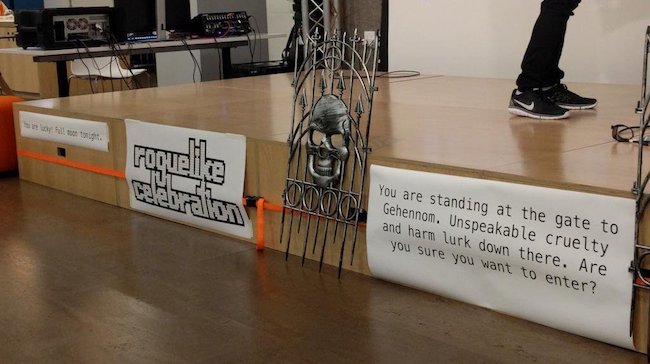 "You are lucky! Full moon tonight." and the warning you get at the gate of Gehennom. There really was a full moon that night. (Photo by Matt Boyd.)
A few of the tweets
People wrote lots of nice tweets with quotes and photos. Here are a few of them!
Attendees
Rogue panel
Bits from various talks