A celebration of roguelike games
This year's Roguelike Celebration will take place on November 11-12th in San Francisco. For more information on the event and to purchase your tickets go to the Eventbrite page!
Speakers and events will include:
Thomas Biskup - talking about the future of ADOM
Darius Kazemi - talking about how to use randomness and procedural generation to create interesting content
Alan Malloy - talking about using data from Crawl game servers to influence game development
Ben McGraw - talking about how character build systems make for engaging game choices
Jim Shepard - talking about the history of metaprogression in video games
Tyriq Plummer - talking about the influence of roguelike mechanics on platformers
Jason Grinblat - talking about procedural history generation in Caves of Qud
Bryan Strait - talking about the history of dungeon generation algotithms
Shawn Main - talking about the role of randomness in games
Mike Lazer-Walker - talking about procedural generation in physical real-world / AR games
Max Kreminski - talking about how to craft compelling character arcs in procedurally generated systems
Ben Berman - talking about using level generation using machine learning
Leonard Richardson - talking about twenty years of robotfindskitten history.
Tim Keenan - talking about melding curated narrative into the roguelike structure
Dan Recht - talking about how roguelikes taught him how to lead a startup
Matt Ritchie - talking about working on and completing a larger game in your spare time
Cassie Stuurman - talking about your favorite Nethack food, slime molds
Ian Holmes - talking about cellular automata for emergent dungeons
Joe Sondow - talking about Twitter bots and procedural generation
Botnik / Jamie Brew - performing a procedurally-generated bot comedy show
Adeon - doing a live speedrun of Nethack
Santiago Zapata - Conserving the classic roguelike definition in 2017
And more to come!
There's many ways to get involved in the event. Fill out out one of these forms if you're interested in speaking, running an activity, or volunteering.
If you or your company would like to be a sponsor of the event, please send us a message at contact@roguelike.club - information about sponsorship levels can be found here.
For information on last year's event look at our wrap-up page for a collection of articles and photos from the event, as well as videos of all of the talks.
Want to get updates?
Sign up for occasional email updates about this year's Roguelike Celebration.
As an example of a previous update, we held a free roguelike meetup on May 17, 2016 in SF.
Why?
Roguelike games have been part of gaming culture for over 30 years! They have a deep and special place in our hearts. There are so many fans across age groups and around the world that there should be a place for all of them to get together and celebrate these unique games.
We were inspired to do this by the International Roguelike Development Conference — and instead of a focus on development, this was for all of us — the players! GitHub is generously donating use of their office event space for Roguelike Celebration 2017.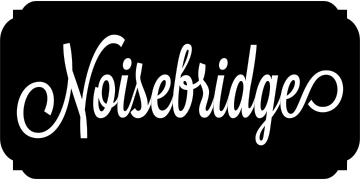 Noisebridge is a hackerspace for technical-creative projects, doocratically run by its members. It is a non-profit educational institution intended for public benefit. We're grateful they co-hosted the event and served as our fiscal sponsor.
Our guidelines
Roguelike Celebration is a friendly and respectful celebration that welcomes players of all levels of experience (including no experience) and of all ages (people with kids welcome).
We have a code of conduct for all participants, since we're dedicated to a harassment-free conference experience for everyone. Our code of conduct.
We also recommend Recurse Center style social rules.