A celebration of roguelike games
The first Roguelike Celebration was on Saturday September 17th, 2016, in San Francisco. We had 200 attendees, 19 talks by roguelike game developers and scholars, lightning talks from attendees, an in-person interactive procedural game, themed decorations, and lots of fun.
List of talks with descriptions, speaker info, and links to videos. Videos are on the Internet Archive and YouTube.
See photos of the decorations and swag, links to posts about it, and more.
Want to get updates?
We might run another Roguelike Celebration! Sign up for occasional emails about potential future events.
As an example of a previous update, we held a free roguelike meetup on May 17, 2016 in SF.
Why?
Roguelike games have been part of gaming culture for over 30 years! They have a deep and special place in our hearts. There are so many fans across age groups and around the world that there should be a place for all of them to get together and celebrate these unique games.
We were inspired to do this by the International Roguelike Development Conference — and instead of a focus on development, this was for all of us — the players!




Eventbrite generously donated use of their office space as the venue — thank you to them and their staff.

DigitalOcean generously supported this celebration.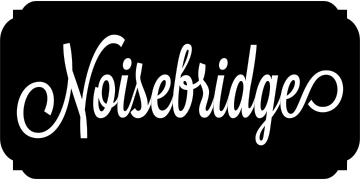 Noisebridge is a hackerspace for technical-creative projects, doocratically run by its members. It is a non-profit educational institution intended for public benefit. We're grateful they co-hosted the event and served as our fiscal sponsor.
Our guidelines
Roguelike Celebration is a friendly and respectful celebration that welcomes players of all levels of experience (including no experience) and of all ages (people with kids welcome).
We have a code of conduct for all participants, since we're dedicated to a harassment-free conference experience for everyone. Our code of conduct.
We also recommend Recurse Center style social rules.